Our mission here at Austin Oaks is to help every person meet, know, and follow Jesus worldwide.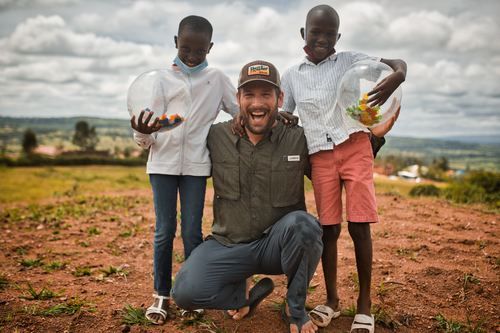 "Here's the knowledge you need; you will receive power when the Holy Spirit comes on you. And you will be My witness, first here in Jerusalem, then beyond Judea and Samaria, and finally to the farthest places on the Earth."
Acts 1:8
Africa New Life - Rwanda, Africa
Founded by Rwandans and staffed primarily by Rwandans, Africa New Life focuses purely on ministry without cultural barriers in two main areas: proclaiming the gospel and acts of compassion, thereby providing for the bodies and souls of its brothers and sisters in Rwanda.
Since its beginning in 2001, Africa New Life has partnered with local churches to impact children of Rwanda and energize congregations. As a result,
Nearly 10,000 students are now sponsored.
Churches have been built.
Medical care is being administered.
Pastors are being educated.
Bellies are being filled.
Widows are receiving vocational training.
Hope is being restored and lives are being transformed.
Rio Bravo Ministries - Reynosa, Mexico
Located just beyond the Texas/Mexico border in Reynosa, Rio Bravo began in 1992 when Ray Hanson and his wife Leah were donated a little piece of land on a literal junkyard. Today, Rio Bravo is a walled compound on approximately 6 acres that contains homes for about 75 kids and, with 430 students, is the largest school in Reynosa.

Austin Oaks Church visits Rio Bravo several times a year to serve the community and support Rio Bravo with practical help. Work ranges from construction projects to playing with the kids. Our teams include both children and adults, so the entire family can serve together.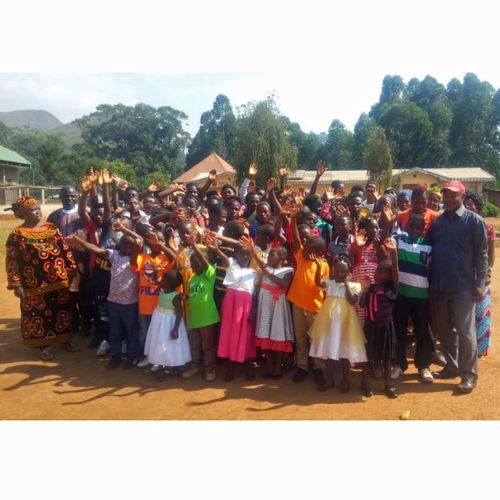 Operation Christmas Child
The mission of Operation Christmas Child is to provide God's love in a tangible way to children in need around the world, and together with the local church worldwide, to share the Good News of Jesus Christ. Tens of thousands of volunteers from local churches around the world partner with OCC to present the Gospel of Jesus Christ at festive outreach events where children are surprised with these shoebox gifts.


Harvest Children's Home - Cameroon, Africa
Harvest Children's Home (HCH) in Fundong, Cameroon is an orphanage project of Cry Cameroon Ministries [USA] established to rescue and give hope to orphaned children who have lost one or both parents and who have no other means of support. HCH provides education, health, shelter, and nutritional care to the children, as well as spiritual and Biblical guidance.